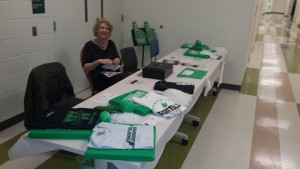 Patrons
The Wakefield Band Patrons is a 501(c)3 nonprofit organization dedicated to promoting and supporting the band program at Wakefield. If you are a parent or guardian of a band student, you are automatically a Patrons member!
The Patrons were founded in 2014 and we had a great first year working with students, families, and staff to support and strengthen our fantastic band program. We look forward to 2017-18!
Upcoming Band Patron meetings:
Wednesday, February 7th, 7pm
Executive Board:
President: Aquila Stewart stewbrew5@gmail.com
Vice President: Megan Booth MBooth_98@yahoo.com
Treasurer: Rebecca Carr carrrebecca@yahoo.com
Secretary:  Cathy Peterson cep3112@verizon.net
Band Director:  Brian Fisher  brian.fisher@apsva.us
Committee Chairs and Other Volunteers:
Bake Sale Coordinator (Friday nights): Irma Deleon erlenn2@gmail.com
Jazz Cafe and Silent Auction Coordinators:  Carlin Anderson carlinand@gmail.com and Megan Booth mbooth_98@yahoo.com
Marching Band Dinners Coordinator:  Debbie Wacker tdwacker@verizon.net
Restaurant Fundraiser Coordinator:
Spirit Wear Coordinator:  Jim Jewell jsjewell@hotmail.com
Spring Trip Coordinator: Vacant
Tag Day Coordinator:  Meade Hanna  meadejoneshanna@gmail.com
Uniform Chair:  Maki Fife  makifife@gmail.com
Website Coordinator: Megan Booth mbooth_98@yahoo.com
If you are a band parent, please consider filling one of the vacant positions. We can get you started and provide all the help you need. Feel free to contact any board member or committee chair with any questions.
Save
Save
Save